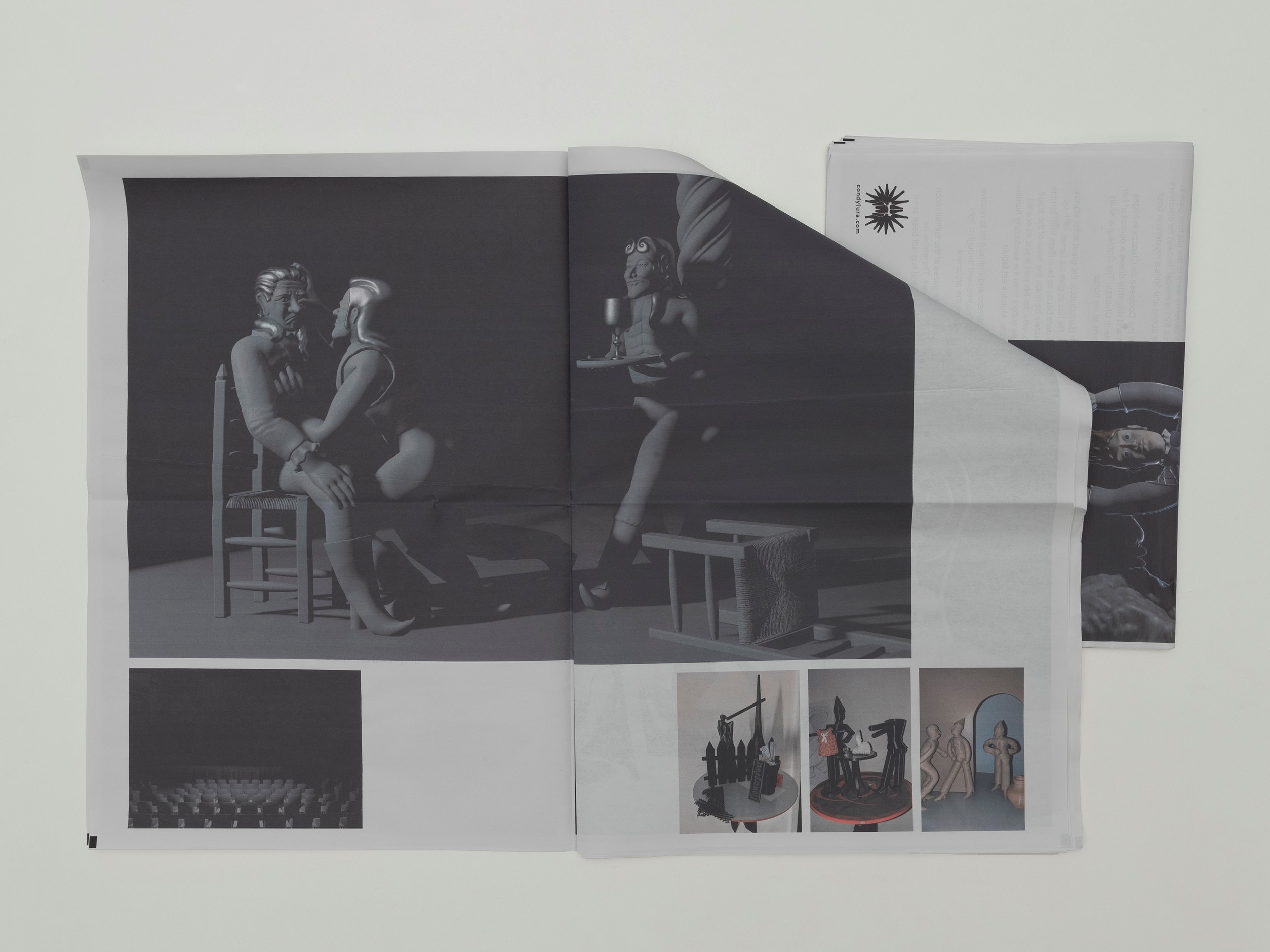 CONDYLURA02
WIELAND SCHÖNFELDER
2021
Edition of 100
20 pages
Broadsheet
6 €
BUY
Condylura publishes a free digital copy at sold-out
*
An unknown and not-yet published Italian theatre play from the 18th century gives us an insight into the worldmaking process of the artist Wieland Schönfelder, morphing the publication into a libretto that may conceal a manifesto.
Through the veil of the play, Schönfelder unveils his creative act: to bring to the surface the unheard monologue of Barnabuccio. In the end one may choose the depths of Plato's grotto, veiling through fable, to unveil through metaphor.
L'uovo e la figura, anachronism for the sake of grace. Because one can always respond to the rope with a dance pose. Flipping is believing.
FULL TEXT